1 Klay Thompson on Sun Apr 22 2012, 14:34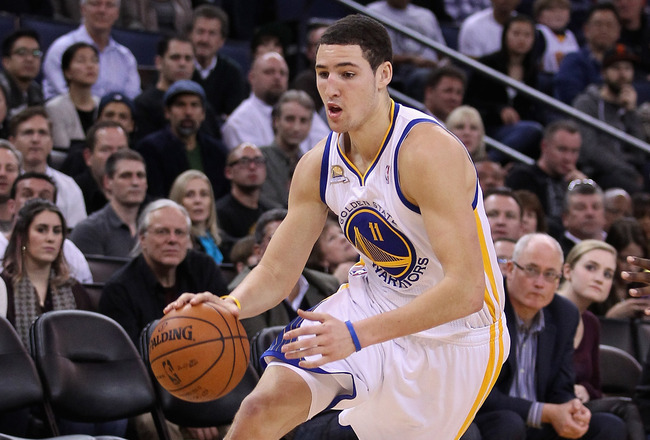 Klay Alexander Thompson (born February 8, 1990) is an American professional basketball player who plays for the Golden State Warriors of the National Basketball Association (NBA). He is the son of former NBA first overall draft pick Mychal Thompson. He played college basketball at Washington State University. Thompson declared for, and opted to remain in, the 2011 NBA Draft after his junior season. He was selected 11th overall by the Golden State Warriors.
Klay Thompson se pokazao kao odličan spot up šuter (odličnih 43% za tricu), ali i solidna catch & shoot opcija izuzetnog kretanja bez lopte. upravo će njegov daljni razvoj biti ključan. Klay dužinom i šutom već sada posjeduje kvalitete za biti dugogodišnji NBA igrač u 3&D ulozi, ali, uspije li se nametnuti kao strijelac sposoban tu i tamo sebi kreirati šut, olakšat će život Curryu i Leeu te budućnost učiniti još svjetlijom.