1 Tenis on Wed Jul 18 2012, 00:11
Olimpijske Igre kao Wimbledon?
Teniski turnir na OI će biti održan na terenima čuvenog All-England Cluba. Na tom mestu se najprijatnije oseća fenomen pod imenom Rodžer Federer, sedmostruki osvajač najvećeg i najbitnijeg Grand Slama. Federer se posle nešto duže pauze opet nalazi u vrlo dobroj formi, što je i potvrdio razbijanjem Novaka Đokovića i Andya Murraya u polufinalu i finalu minulog Wimbledona. Čovek koji je na istom najviše razočarao i koji predstavlja veliku enigmu pred početak turnira jeste svetski broj 3, Rafael Nadal. Novak Đoković je i dalje prvi favorit za osvajanje. On je čistio sve pred sobom do pomenutog duela sa Federerom, zatim je usledio veliki krah, i njegova trenutna forma je pod velikim znakom pitanja. Dominacija iz prošle sezone je nestala, sada mora da radi na povratku samopouzdanja, jer je to upravo ključ njegove dobre/loše igre.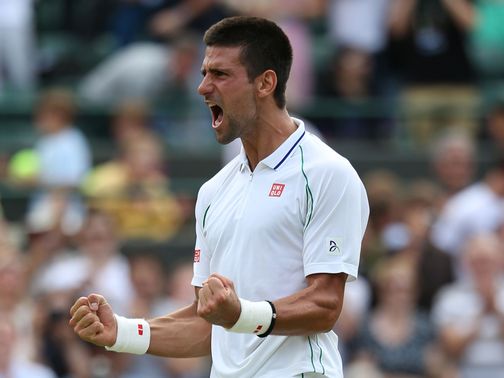 Murray će osećati možda i još veći pritisak nego što je osetio na Wimbledonu, i pitanje je u kojoj meri će to uticati na njegovu psihičku stabilnost u odlučujućim trenucima meča. Igrači koji bi mogli da pariraju Velikoj četvorici su Jo-Wilfried Tsonga, Tomas Berdych, eventualno i Juan Martin Del Potro, koji nikako da zaigra onako kako ume i kako mnogi od njega očekuju. Od druga dva predstavnika Srbije, Janka Tipsarevića i Viktora Troickog, se pre svega očekuje rezultat u dublu sa Nenadom Zimonjićem odnosno Novakom Đokovićem. Da li će moći protiv braće Bryan ostaje da se vidi. U ženskom dublu sa apsolutne favoritkinje sestre Williams, dok će se u miks dublu najverovatnije braća i sestre podeliti. U ženskom singlu je ovogodišnja pobednica Wimbledona po ko zna koji put najveći favorit za Olimpijsko zlato – Serena Williams. Najveće pretnje će joj biti Azarenka i Sharapova.
Teniski turnir počinje 28.7. i završava se 5.8.
Pregled
Autor: Jaz