on Wed Jun 01 2011, 17:03
Erik Spoelstra
The mystery guest has arrived
wlacky

Posts : 1994
Location : Novi Sad


on Wed Jun 01 2011, 18:49
On je meni neizmerno antipatican covek ali mislim da je trener koji je prihvatljiv i koji je dovljno dobar da sa ovakvim timom dodje do zapazenih rezultata
Sky

Posts : 5822
Age : 21
Location : Rijeka


on Wed Jun 01 2011, 20:16
jako me iznenadio vođenjem Heata, čak se sjećam da su prije početka sezone bile oklade koliko će Spo izdržati na klupi Heata. nakon nekih neprimjerenih izjava njegovih igrača prema njemu (da u svlačionici drži srednjoškolske govore, kad se zabio u LBJ-a..) doveo je puno stvari u red i sad vodi Heat prema finalu
Kevin Durant

Posts : 407
Age : 29
Location : Pristina


on Sat Jun 04 2011, 12:16
sky23 wrote:jako me iznenadio vođenjem Heata, čak se sjećam da su prije početka sezone bile oklade koliko će Spo izdržati na klupi Heata. nakon nekih neprimjerenih izjava njegovih igrača prema njemu (da u svlačionici drži srednjoškolske govore, kad se zabio u LBJ-a..) doveo je puno stvari u red i sad vodi Heat prema finalu
pa lako spo kada ima mozda dva najbolja igraca u NBA (james,wade) i jednog vrlo solidnog PF (Bosha) i ja bi ih dobro vodio...
sala na stranu.... Da svi su pricali kako ce dobiti otkaz pogotovo onaj kriminalni pocetak sezone kod skora 9-8, mada nekako su proigrali big 3 i postali jedni od najboljuih da nisu imali taj los pocetak mislim da bi opusteno bili ekipa broj 1 uNBA...
on Mon Sep 30 2013, 00:44
Heat extend coach Erik Spoelstra

zasluzeno:clp:
Jaz

Posts : 22264
Age : 30
Location : California


on Sat Nov 30 2013, 02:26
Dwyane Wade was asked: "How much credit does Spoelstra deserve?"

Wade responded, "Getting the best player in the league to take 14 shots? That's coaching."
on Mon Apr 28 2014, 23:24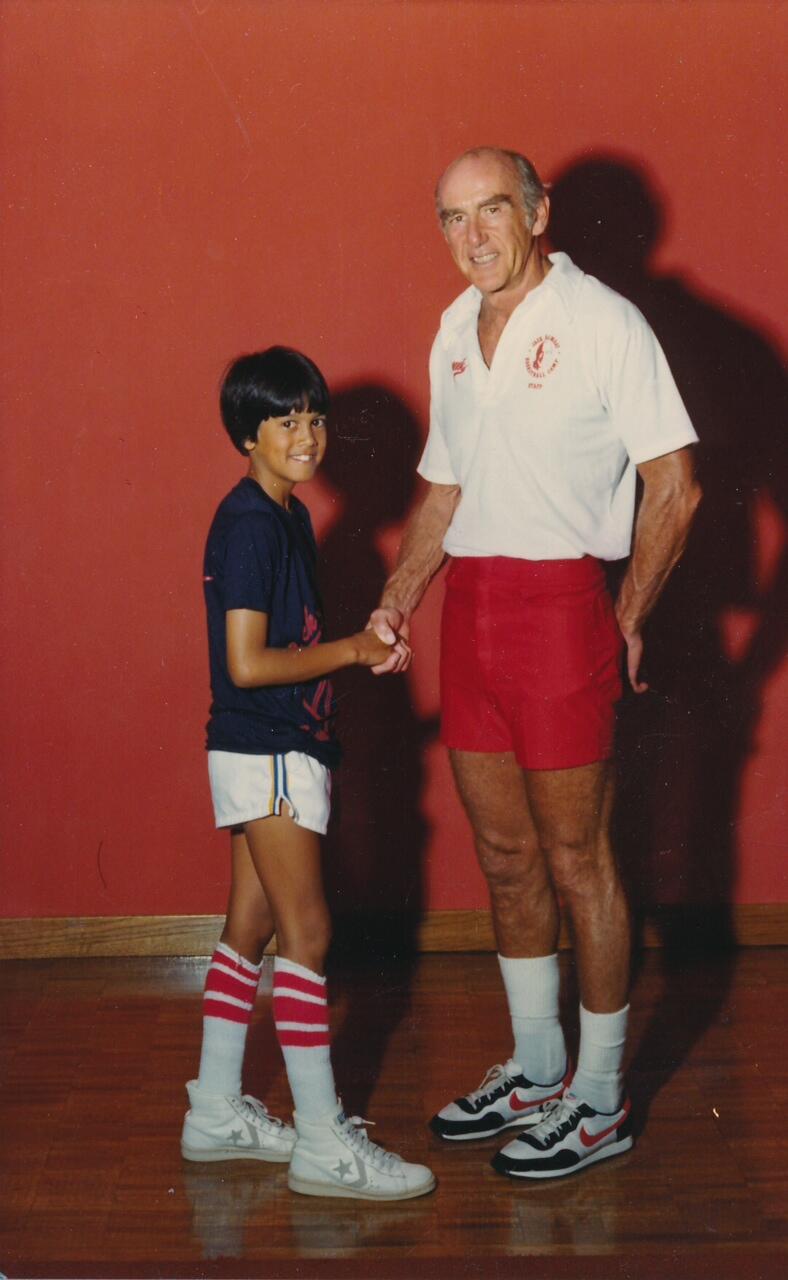 Permissions in this forum:
You
cannot
reply to topics in this forum